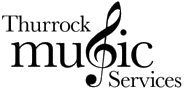 Family Learning
Thurrock Music Services
High House Production Park
Vellacott Close
Purfleet
RM19 1RJ
01375 413680
Admin Office
Opening times
Monday

Closed

Tuesday
Wednesday
Thursday
Friday

Closed

Saturday

Closed

Sunday

Closed
Please note. Currently the office is only accessible by appointment. If you need to attend the office please ring or e-mail to make an appointment.
Some admin and management work will continue to be undertaken offsite for the near future. Consequently we ask that for the moment no one visit the offices at High House unless an appointment has been previously arraged by e-mail.
We apologise for any inconvience caused.
Please check back here for status updates.




Family Learning
At Thurrock Music Services we believe there is strength in numbers and that family lessons can support parents to be involved in their children's learning and education. The aim of the project is to improve educational outcomes for children and young people and to help families view themselves as lifelong learners. so why not learn as a family. We offer family lessons at our music schools. A one parent one child group costs the same as an adult lesson so in effect the child learns free. And for just £50 more a family unit can learn. The costs for a terms worth of 10 lessons are:
| | | | | |
| --- | --- | --- | --- | --- |
| | Family | 15 minutes | 30 minutes | |
| | Student only | £84 | £168 | |
| | 1 student & 1 parent | £140 | £225 | |
| | 1 student & 2 or more direct family members | £200 | £275 | |
| | | | | |
| | | | | |
Please note:
The family lessons are offered on the same instrument eg all learning guitar or all learning saxophone.
Family lessons are only offered to direct families living as a household and not to extended family units living at different addresses.
Lessons should be booked directly with the Music Service and not through the schools. Please contact Thurrock Music Services via music.services@thurrock.gov.uk
Please note that currently, due to the corona virus pandemic our admin team cannot take details by phone so please contact us via the email below.